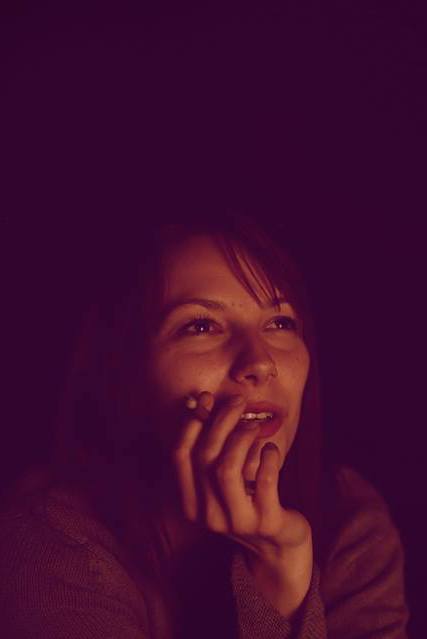 actress
Lucia is a graduate of the most cheerful university department, puppetry, at the Academy of Performing Arts in Bratislava. Free creation is at the top of its value ladder. Therefore, she is an independent freelancer who is not afraid to jump into various projects and hold various creative functions in them. From scenography and the production itself in the workshops, through acting to directing and brainstorming the concepts of productions.
With her inseparable co-author, friend and dramatalogue on the phone, Naďa Uherová, they mainly focus on creating original productions, which are also played abroad. Together with her, she founded and works in the theater group LUNA storytelling.
Her scattered and restless nature allowed her to stage far from her homeland. She has collaborated, for example, with the Polish Teatr Tecza or the German Theatre Kopfuber. During her internship at the Drak Theater in Hradec Králové (Czech Republic), she created a very personal author's monodrama with four beginnings and three ends, "If you are afraid of loneliness". (2016)
A theater with any adjective is no stranger to it. Not even fiery, where she created several performances combining fire shows with theater and dance disciplines. For example, "Summer of Fire".